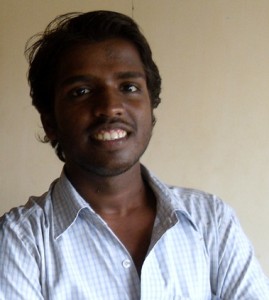 Blogger | Web Maker | App Maker | Film Maker
I'm a Tech writer, Web Developer & Designer and App developer. Presently, I am working as Web Developer Executive for Buzz Meter. I have done my Bachelor Engineering in Information Technology from Mumbai University. I also earned Diploma in Information Technology from Maharashtra State Board of Technical Education.
I'm a Microsoft Certified Technology Specialist, Microsoft Office Specialist and also recognized as Microsoft India Rockstar for 2012 -2013, Guinness World Records – record holder for the 'Most Participants in a Software Development Marathon' at one location among other 2,567 developers coding non-stop for 18 hours.
I'm having an enormous interest in Technology that led me to the foundation of TechSurface.com, a place where I write, share about latest Tech trends happening in the world. I havee also started MeraCampus.in, a little effort from me to minimize the efforts of all the students in searching, understanding any topic related to their studies and syllabus.
Social sharing and caring what do I believe. I passionately blogs about the latest technology trends on TechSurface.com. I'm a Community Champ for Mumbai IT Professional user group and always eager to help my friends and peers in whatever way I can.
And for fun, I likes video documenting about stuff happening around us. I'm a Film Maker (not professionally) and adventurous to explore this world, reimagine every single moment and never want to miss a single pixel to capture from my camera.