And here it is, My Windows 8 App Development journey, featured straight on Microsoft MeetMyApp portal. The Journey starts from Windows 8 camp to Windows Store App Submission.  A big thanks to Microsoft for this opportunity.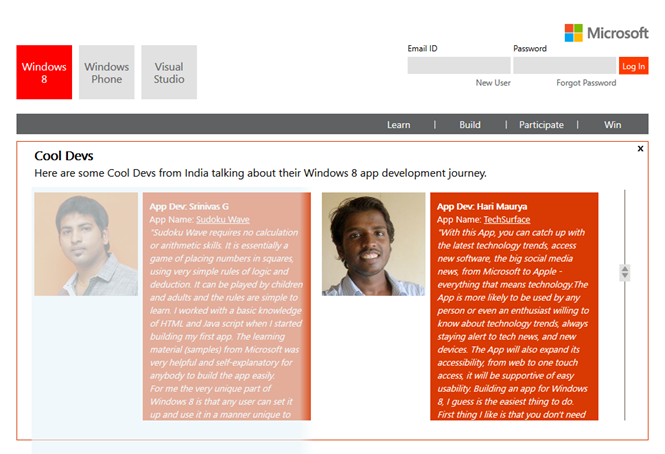 My App Development Story :
With this TechSurface App, you can catch up with the latest technology trends, access new software, the big social media news, from Microsoft to Apple – everything that means technology.The App is more likely to be used by any person or even an enthusiast willing to know about technology trends, always staying alert to tech news, and new devices. The App will also expand its accessibility, from web to one touch access, it will be supportive of easy usability.

Building an app for Windows 8, I guess is the easiest thing to do. First thing I like is that you don't need to be a hard-core programmer, even with basic programming skills and the right tools like Visual Studio, any one can build on their app idea. Working on Windows 8 platform was pretty good experience, since starting from the initial App development I learned a lot."