On 21st -22nd September 2012, Microsoft Windows 8 AppFest made history by setting a new Guinness world record for the 'Most Participants in a Software Development Marathon' at one location.  The record has been set at 2,567 developers coding non-stop for 18 hours.
Windows 8 AppFest was a coding festival held at 'Karnataka Trade Promotion Organization (KTPO) in Bangalore, organised by Microsoft India.
Before the Windows AppFest, Microsoft invited developers across the globe to submit an Application Idea for Upcoming Microsoft's Operating system Windows 8. The Idea has to be unique.  Numbers of application was submitted but few of them make it to the Windows AppFest. From the pool of selected Ideas,  few ideas was from me and my friends Vikrant Mudholkar, Rahul Manekari, Sagar Deshmukh.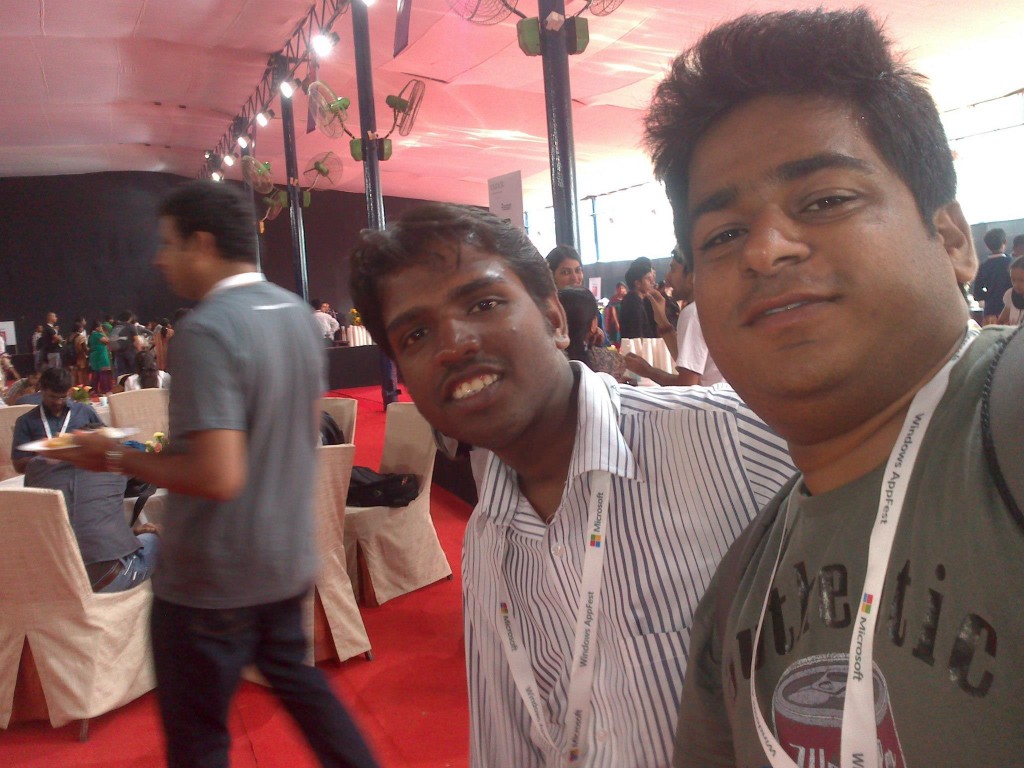 Microsoft Engineering Team and other staff was there to assist AppFest participants with preparing their apps for eventual submission to the Windows Store.
At Windows AppFest, I started working on Application for Windows 8 and submitted mine completed application package to Microsoft Windows Store. The Application developed by me will be publish on Windows Store, and would be accessible by Windows 8 users across the world.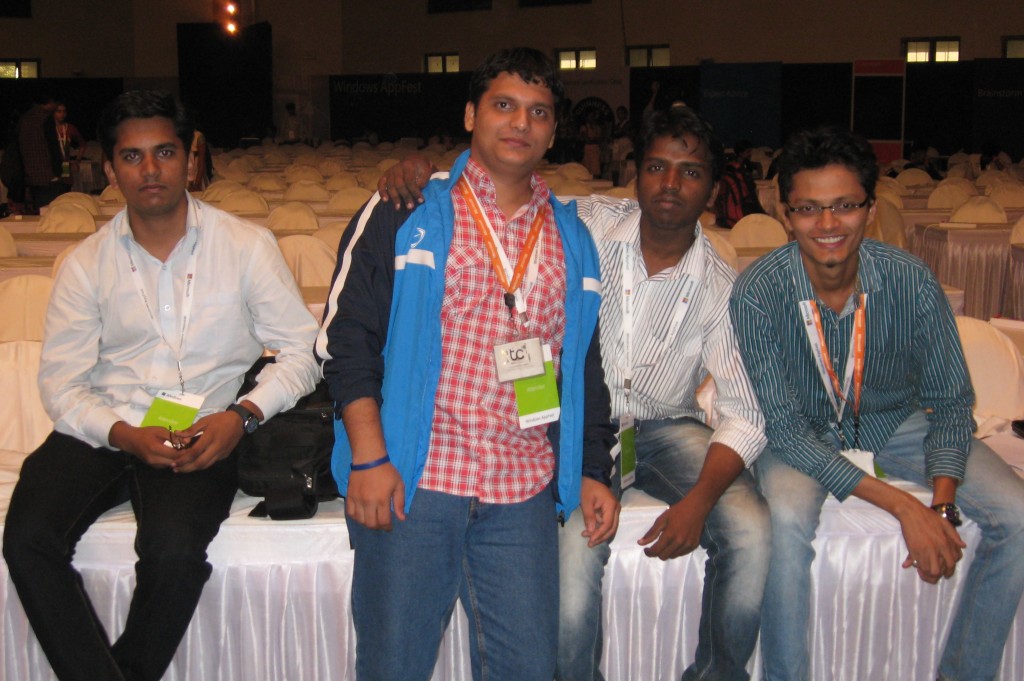 Like me, there were total 2,567 participant developing Software's for Windows 8 at one Single location. With the support of these developers who participated, Microsoft made their entry into the Guinness World Records for "Most Participants in a Software Development Marathon in One Location".
Paul O'Neill, Vice President, Guinness World Records Commercial announced Microsoft's entry into the Guinness world records
A certificate validating the record was presented to Jon DeVaan, Corporate Vice President for Windows Development at Microsoft, and Bhaskar Pramanik, Chairman, Microsoft Corporation India Pvt Ltd.
On 22nd September 2012, Microsoft set the Guinness World Records, and Mr. Hariprasad Maurya with other 2,566 developers are Record holder for "Most Participants in a Software Development Marathon in One Location".