Technology and foods, the two different worlds with same consequence. Without Technology you can't live and without food you won't survive. Today, I'm going to share a grand evening where we collaborate these two worlds in one form. An Evening where Taste meets Apps, and we call it "AppTasting".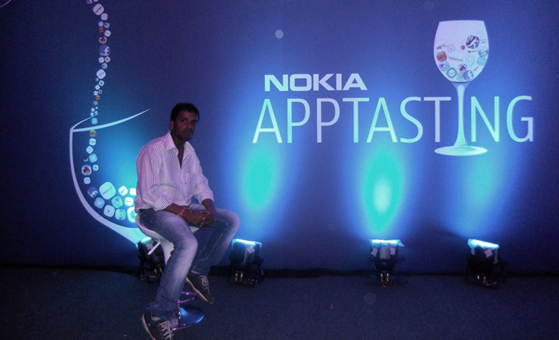 On 19th August 2012 Evening, at Nokia Indiblogger Meet, Mumbai – The bloggers across the country along with two well-known Indian personality Rajiv Makhni (India's Tech Guru) and Vikas Khanna (host of the TV Show MasterChef India) were united to celebrate the 5th Anniversary of IndiBlogger Community.
The Event fired up with motivated cacophony "Hur Hur Hur", an Indiblogger's way to cheers up the bloggers. After the cheers up, we High Five and Hugged each bloggers sitting next to us.
The event was hosted by Vikas Khanna – an award winning, Michelin Starred Indian chef and Rajiv Makhni – India's Tech Guru. The Event categorized in two parts: Foodie and Techy. The Foodie Group was led by Vikas Khanna and Techy led by Rajiv Makhni.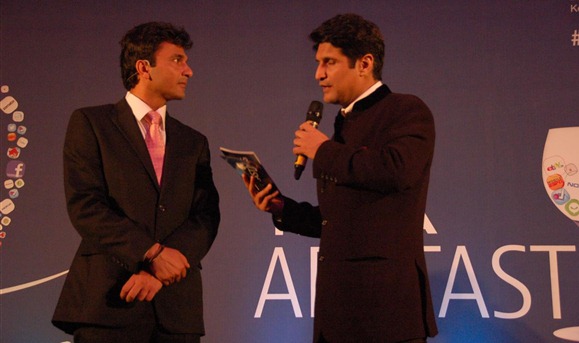 Started with Blogger's Introduction, and answering where do you belongs most. Are you Foodie or Techy more? Whoever you would be, whether foodie or techy, you have to take one side. Surprisingly, it was a balanced diet.
Later on, Rajiv asked bloggers to express their feelings to the technology they use. He asked us to take out our cell phones, behold it, take it close to your lips slowly… Say "I Love You" and kiss the phone. This situation reminded me Amitabh sir's line from 'Silsila' movie : "main aur meri tanhai aksar yeh baatein kartein hain, tum hoti to keisa hota, tum yeh kehti, tum vo kehti….." and so on.
After this passion, Vikas take us to an adventure. He demonstrated, How to cut Onion in a easiest way?. From the crowd, few bloggers were called on the stage, to accept the Vikas's challenge. Bloggers fought bravely, sliced maximum onions to pieces – some got 9/10, 10/10 whereas one person lost his finger in the war.
After that, Rajiv showcased some of the Nokia Lumia's featured apps. He explained how it's easier living life, in a fastest way with the help of these apps.
An App Request session was announced by Nokia India. Bloggers were asked to present their Ideas, what kind of app they want to be developed? The best app idea will be developed by Nokia Developers and will be available to the worldwide.
At the end of the session, a big Cake was cut by the Indiblogger team on the occasion of 5th Anniversary IndiBlogger Community celebration.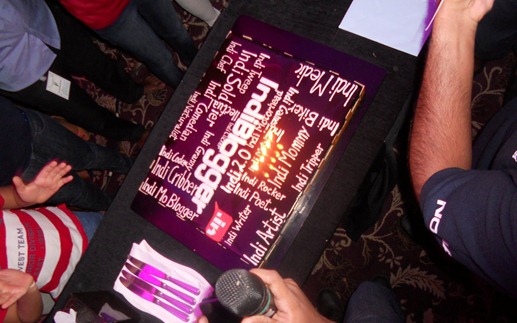 And now, Photo session started. Every participant from the event was excited to have a Snapclick with Vikas and Rajiv.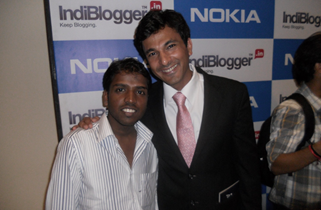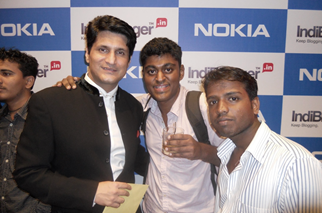 The most favourite part of the event, Drinks & Foods !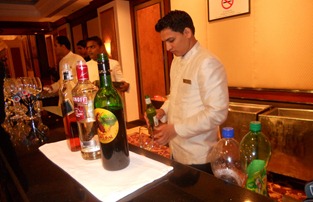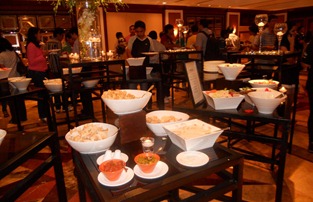 Overall the Event was refreshed, enjoyable, cheerful, learned few things, meet new peoples and got IndiBlogger's Free T-shirts. Thanks guys for a wonderful evening.
For more, Checkout the party in motion created by me: